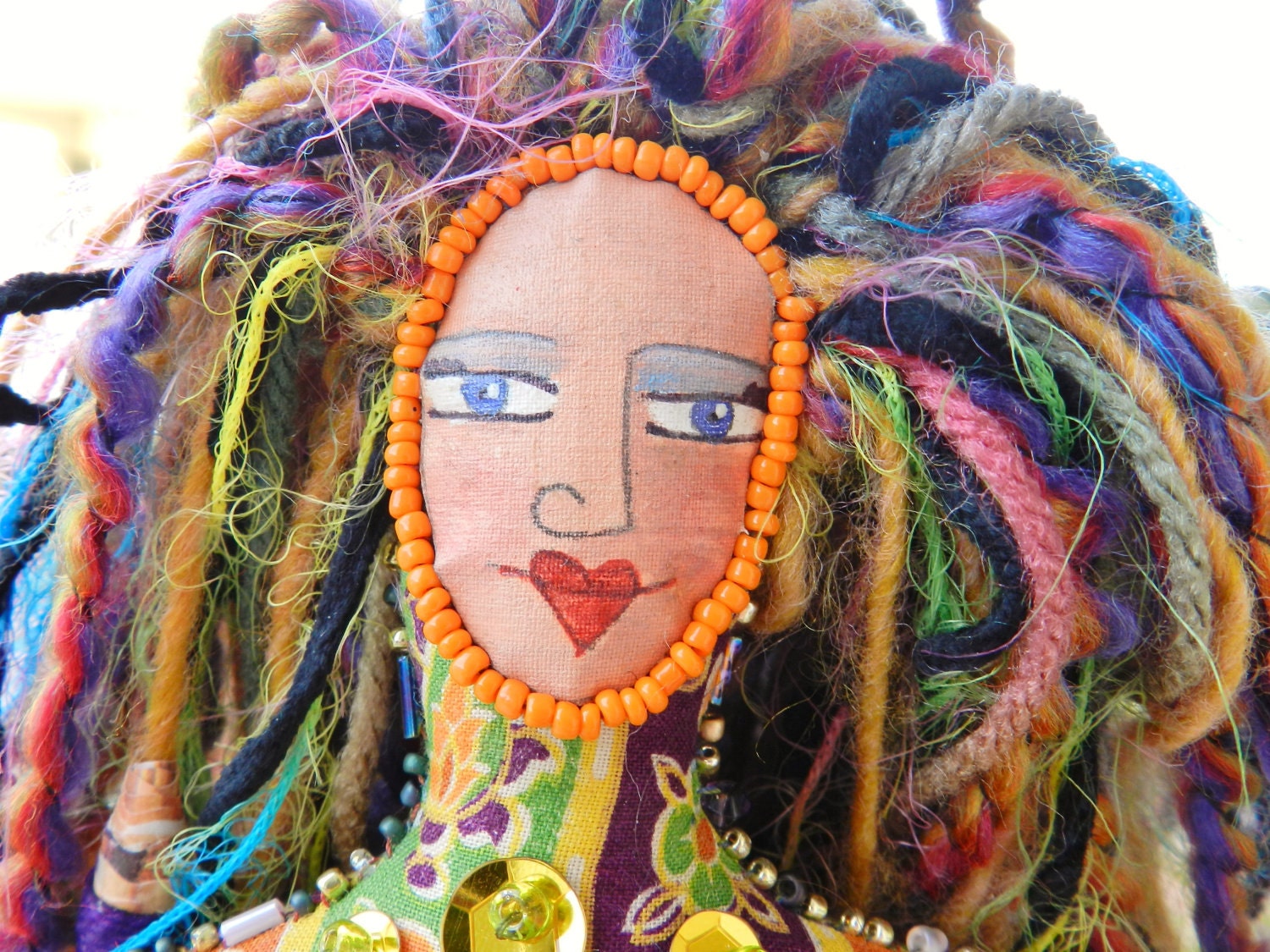 Perfect summer colors - Orange is super trendy right now.
My Orange Dreamer 8.5 inch Dream Star Doll is so bright and colorful and cheery. She is beaded and sequins adorn her chest around her felt heart. Her hair is a wild combination of yarns, chosen by my daughter. I really enjoyed making her petal skirts with beads and tiny ribbon roses. It was also a chance to use a whopping flower shaped button.
I was inspired by the ethnic print on the vintage Indian c...
Click Here to Visit My Etsy Shop!