I finished the doll I made for the Nibblefest Art Contest today.
The theme is Angels & Demons...
She's 22 inches tall and completely hand stitched. She's wearing a white crinkled chiffon gown that just flows so nicely... I really love that fabric!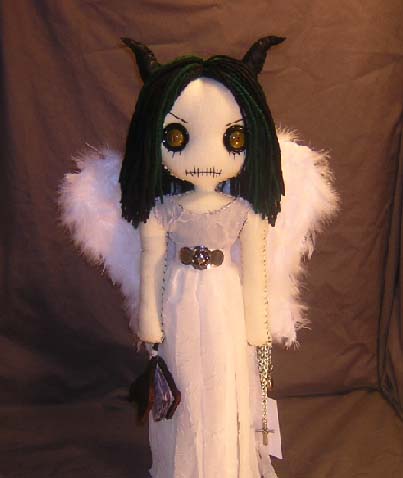 Her Angel wings are stitched with white wool and soft white feathers each individually sewn on.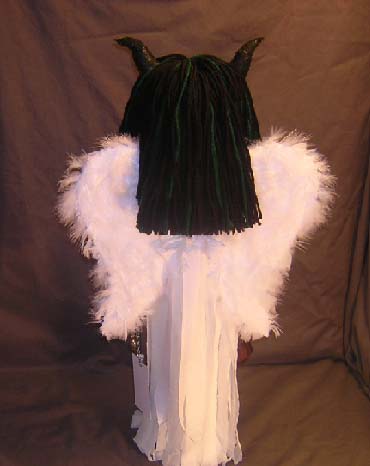 She carries a little ancient Egyptian book of the dead that I sculpted with paper clay.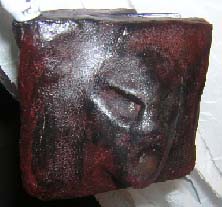 It also has little working pages inside filled with actual hieroglyphics from the original.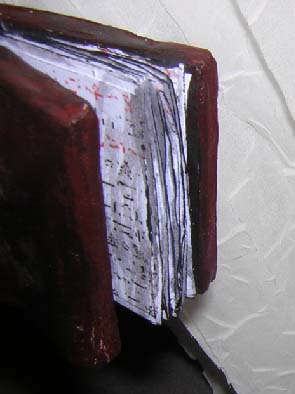 And a pewter cross on a chain.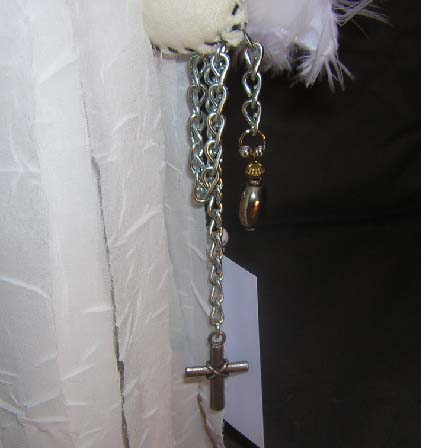 She's hiding black panties, fishnet stockings and black leather shoes underneath.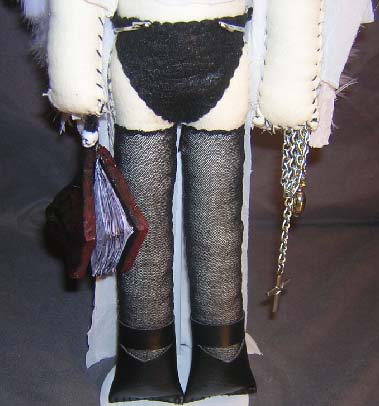 And she has two little black demon horns coming out of her head.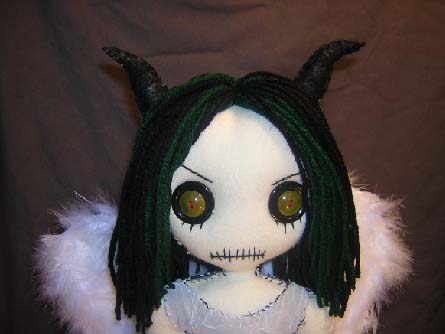 I had fun making this doll and I think she came out just lovely! :)
Visit my Website!